Laurel Mountain Structures, Inc. specializes in both Post & Beam Construction and Timber Framing Joinery. There are many builders throughout the United States that would not know the difference, nor provide an open and honest distinction between the two forms of heavy timber construction, leaving the customer to guess at what they will get in the final assembly. Laurel Mountain Structures specializes in both, and understands the unique characteristics, strengths and structural requirements of both for beauty and structural rigidity. Post and Beam Construction is the limited use of heavy timbers for either architectural esthetics or structural integrity, where the timbers are anchored and joined with structurally engineered mechanical fasteners. Post & Beam Construction replicates the age old beauty of exposed heavy post and beam timbers found in timber framed structures. Howbeit, Post & Beam construction is the economic savings alternative in both time and skill ratios required in timber frame joinery, while providing the architectural equivalent of the beauty of exposed timbers without the additional time and costs of the highly skilled craftsmanship that goes into a professionally built timber frame. Howbeit, Laurel Mountain Structures have the highly skilled professional craftsmen and carpenters to provide you with both styles of heavy timber construction. For a comparison with Laurel Mountain's Timber Framing expertise,
Click Here!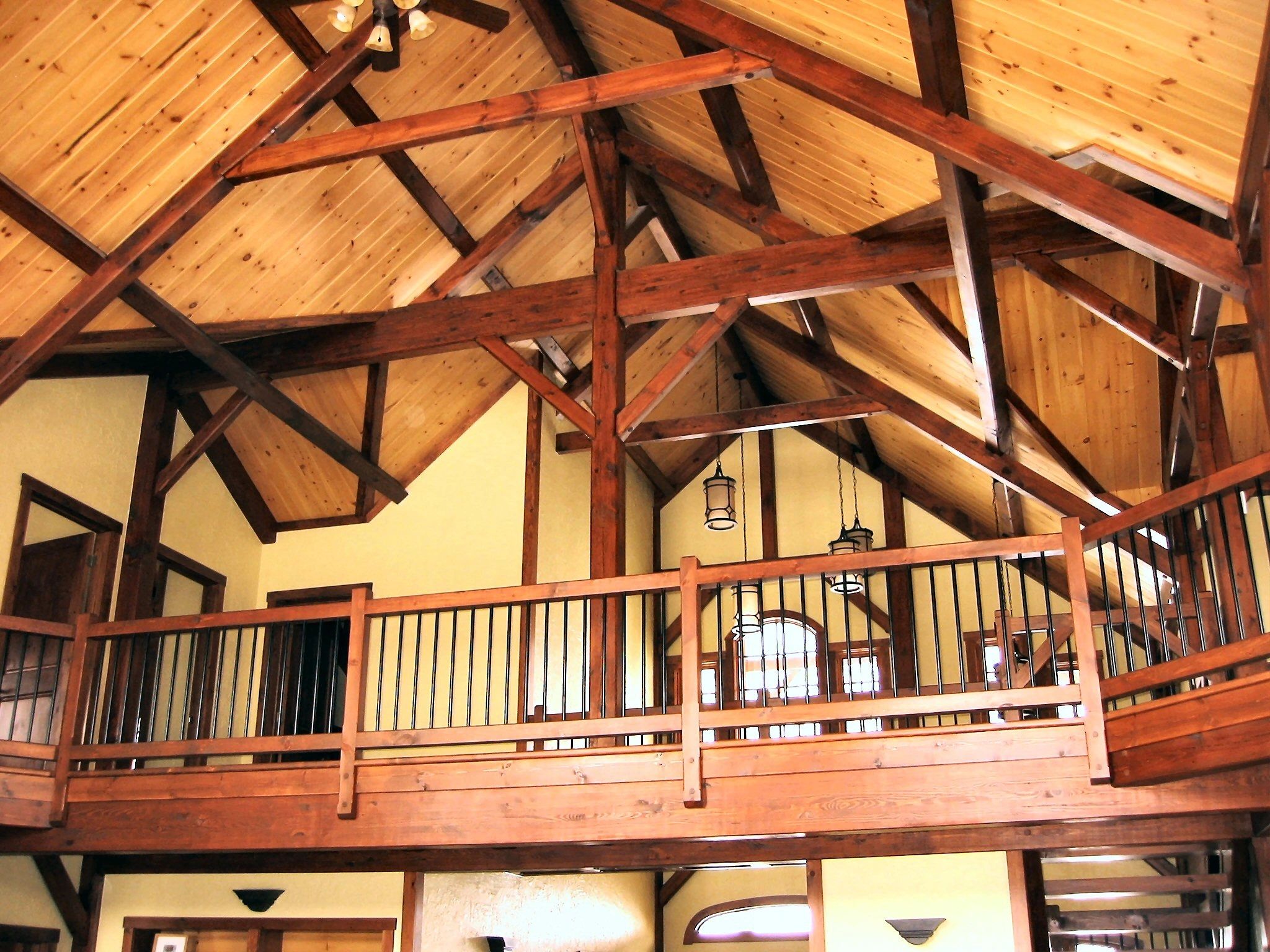 One of Laurel Mountain's Post & Beam Home

Laurel Mountain Structures, Inc. understands both the economics, style and beauty, as well as the structural and strength provisions and limits of both Posts & Beam and Timber Frame Joinery, and skillfully provides both forms of timber construction. And our many satisfied customers will testify that Laurel Mountain's devotion to "strength and beauty", knows no compromise in providing unsurpassed beauty and eye captivating design strategy in all of our Post & Beam structures, that far exceeds even the timber frame aspects of other builders. At Laurel Mountain Structures, we continuously demand of ourselves the age long integrity and principles that is so historically cemented into the annals of America's hard working Post & Beam carpenters.
Laurel Mountain's expertise in both Timber Frame and Post & Beam Construction equips our designers with the unique knowledge and understanding of both the structural requirements and majestic beauty found in the centuries old craftsmanship of Timber Frame architectural artistry, and incorporates that priceless beauty into each and every Post & Beam frame we manufacture. The same designers that produce our majestic timber frames also create our Post & Beam structures. And not one of our frames are produced by C&C Router Systems, but highly skilled and very experienced craftsman hand cut, cope, plane and fit each and every timber to exacting dimensions and frame allotments laid out in Laurel Mountains detailed drawings.
Whether it be the uniquely skilled Woodwrights and Joiners of our Timber Frame Shop, or the professional Carpenters of the Post & Beam Shop, Laurel Mountain's craftsmen bring back to the timber trade the historic definition of what the oldest Book ever printed called "the Carpenter".
"The Carpenter stretcheth out his rule;
he marketh it out with a line;
he fitteth it with planes,
and he marketh it out with the compass...
that it may remain in the house."
-Isiah 44:13

"Is not this the Carpenter?"
-Mark 6:3

Laurel Mountain Structures, Inc. employs only craftsmen that earned that Professional designation through years of proven workmanship that far out reaches the "everyday run of the mill" worker that never once was an apprentice or a carpenter's helper before he donned a fifty dollar Sears apron and started calling himself a carpenter.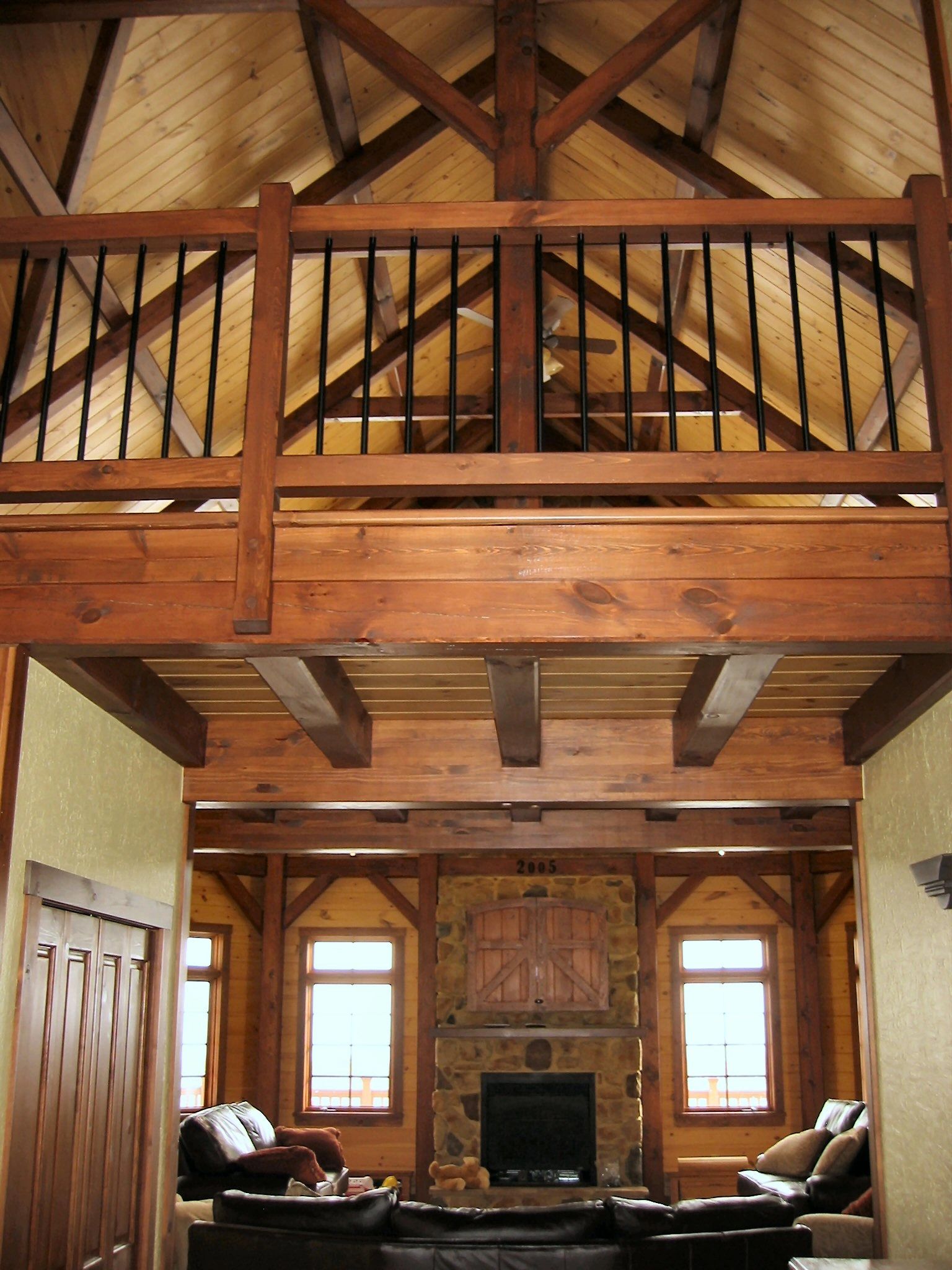 Nail Drivers did not produce this!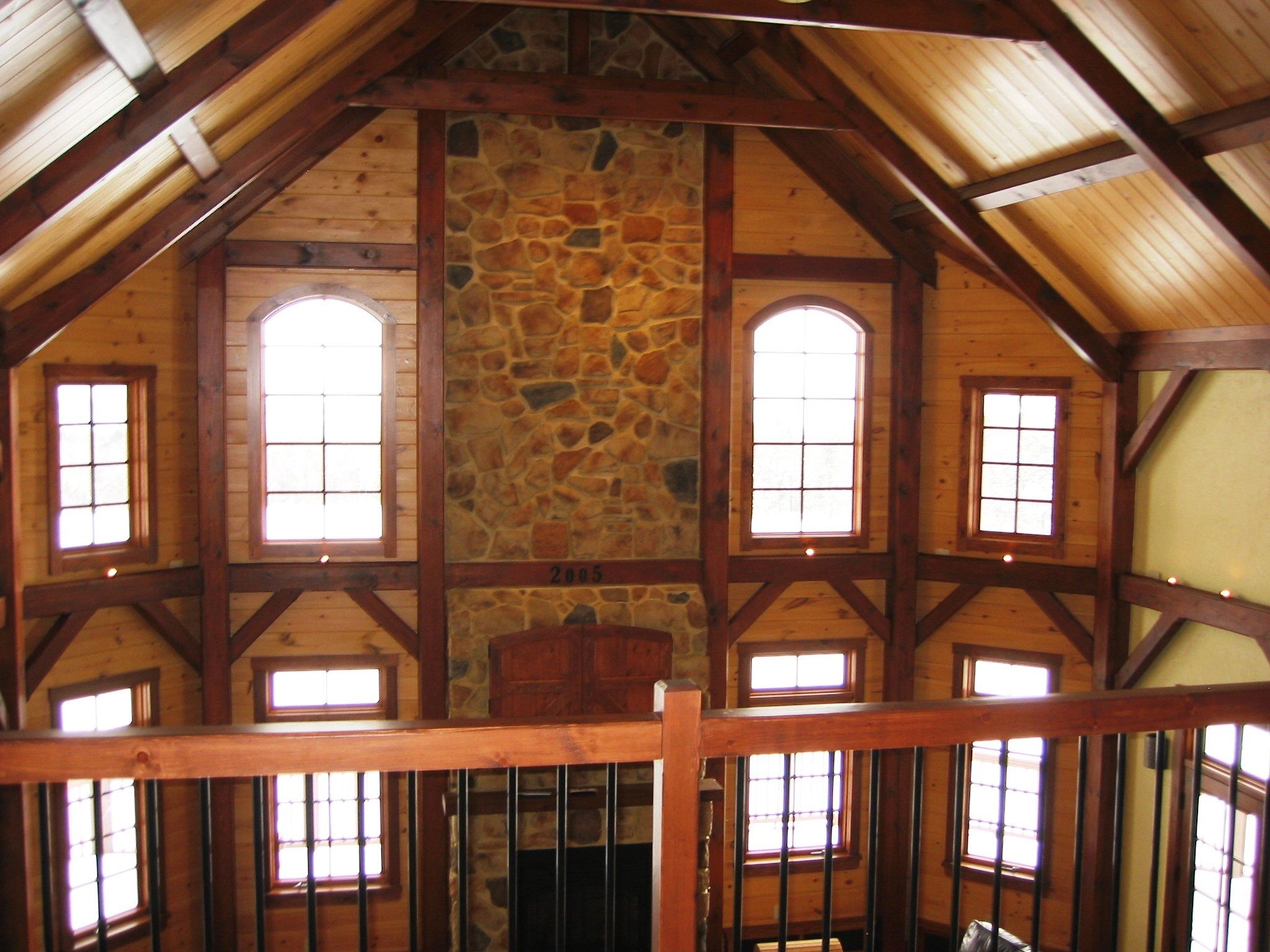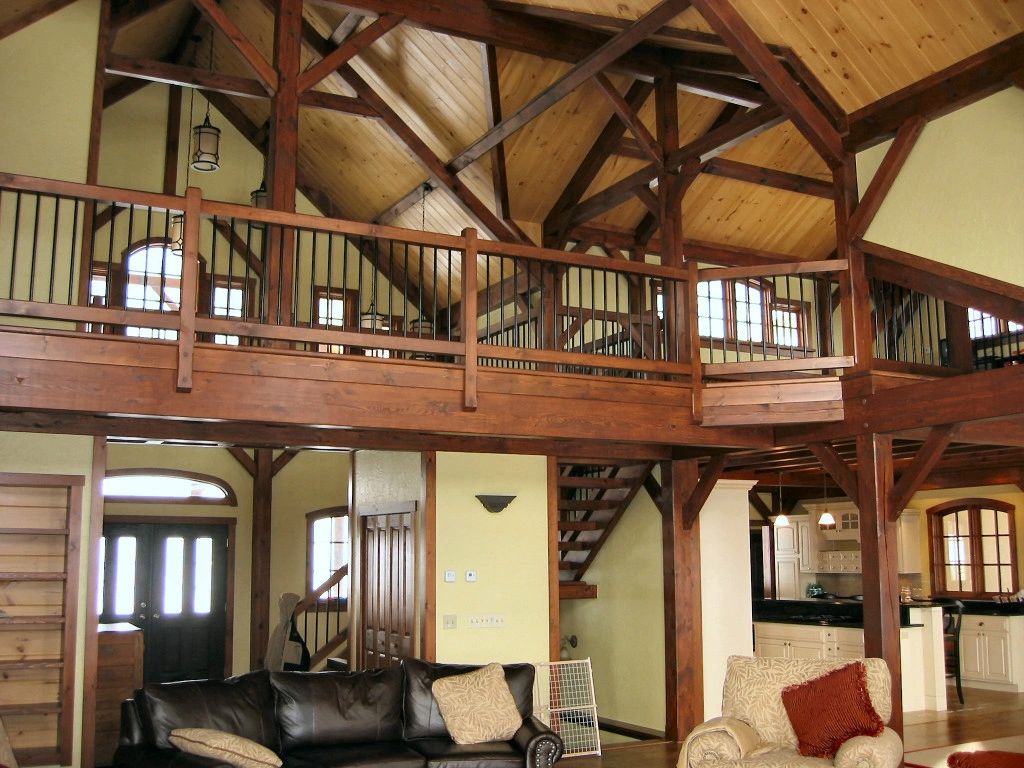 Laurel Mountain's devotion to detailed beauty.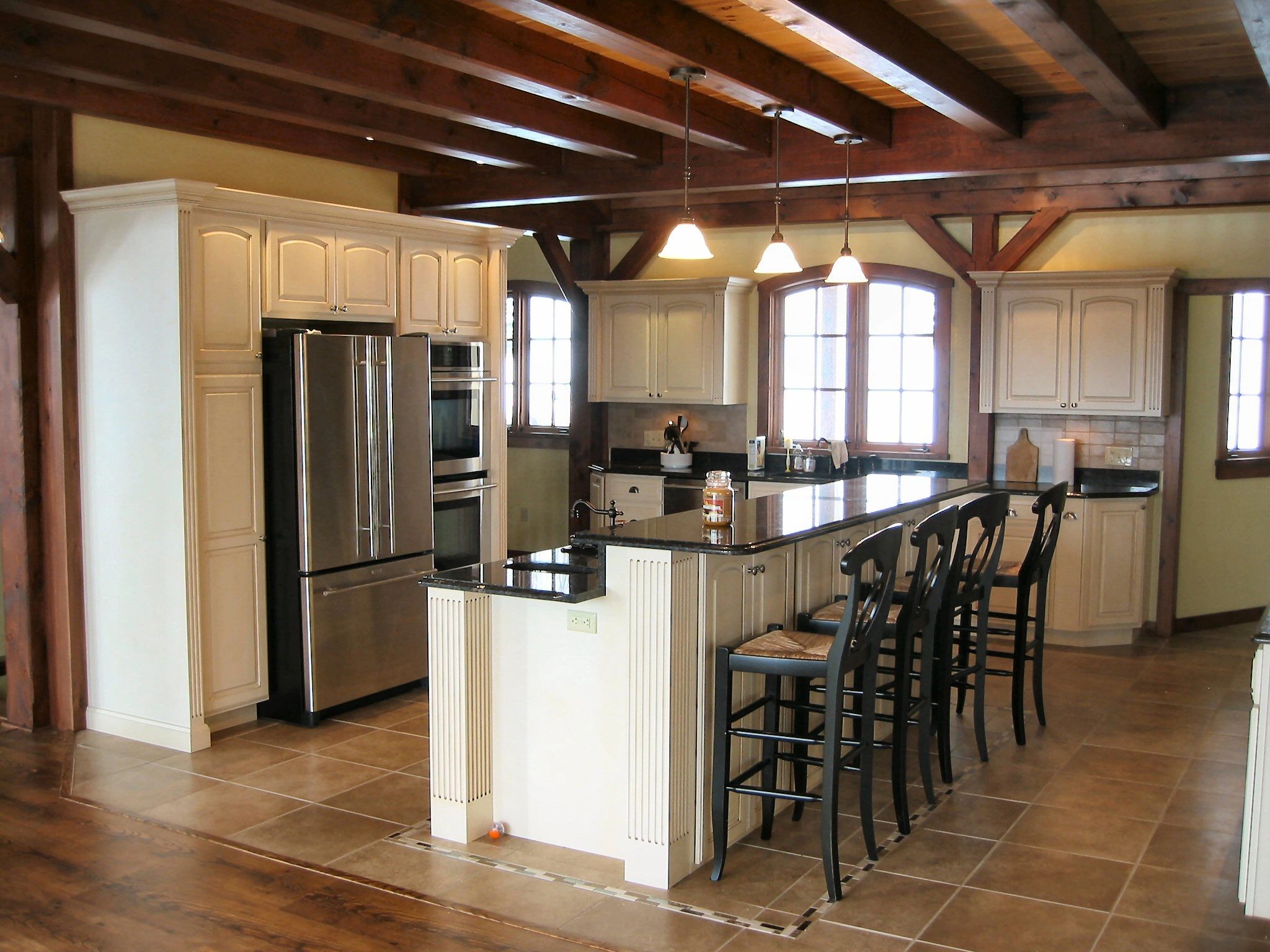 At Laurel Mountain Structures, Inc., we want our Post & Beam and Timber Frame Homes to far exceed the beauty and depth of our competitors homes, and the record speaks for itself when our customers know we accomplished just that.